South Africa train crash: 300 injured near Johannesburg
About 300 people have been injured in a collision between two trains near South Africa's largest city, Johannesburg, paramedics have told the BBC.
The crash took place close to Booysens station south of Johannesburg at about 18:30 local time (16:30 GMT).
A spokesperson for ER24 paramedic service told the BBC that some of the injuries were serious but there have been no fatalities.
It is unclear what the cause of the crash was.
The spokesperson said most of the injured had been admitted to hospital and paramedics were treating others at the scene.
"We're seeing things like soft tissue injuries – and more serious issues like spinal injuries and fractures and breaks," he said.
"The cause of the crash is currently under investigation… but we do know two trains collided and one was partially derailed."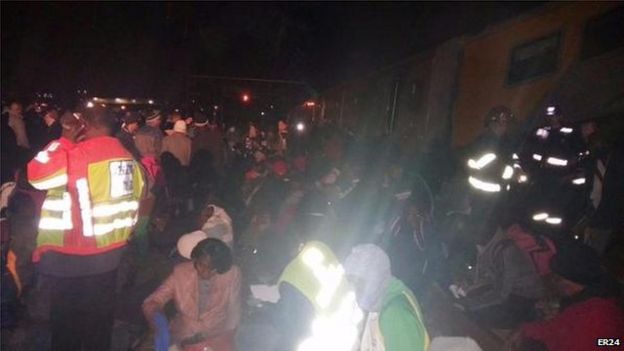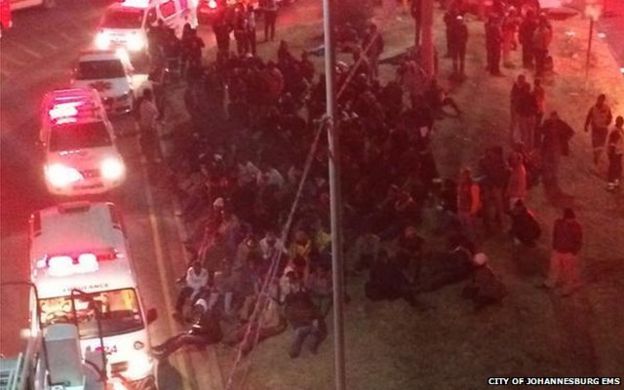 Johannesburg emergency services told the Associated Press news agency that fire crews were still searching for commuters who may be trapped inside the carriages.
Reports said a moving train may have collided with a stationery one.
A number of children are among those injured.
Images shared on social networks show passengers gathered at the side of the train tracks awaiting medical attention.
Source: BBC