Tanzania gold miners trapped for 41 days rescued
Five gold miners have been rescued in western Tanzania after being trapped underground for 41 days, while 12 others are still missing, police say.
The artisanal miners survived by eating roots, soil, frogs and cockroaches and are receiving treatment at hospital.
The group had gone underground to rescue 11 other miners when they became trapped, police said.
Many people search for gold in unregulated mines in remote areas of Tanzania in the hope of becoming rich.
This is one of the longest periods that miners have remained trapped underground. In Chile, 33 were rescued after 69 days in 2010 in an operation which gained worldwide attention.
Efforts by local people to rescue the Tanzanian miners were abandoned last month after about a week, as hopes of finding them faded, reports the BBC's Alice Muthengi from the main city, Dar es Salaam.
But faint cries alerted other miners working nearby that the group was still trapped underground, and search operations hurriedly resumed at the mine in the north-western Shinyanga region, some 900km (500 miles) west of Dar es Salaam.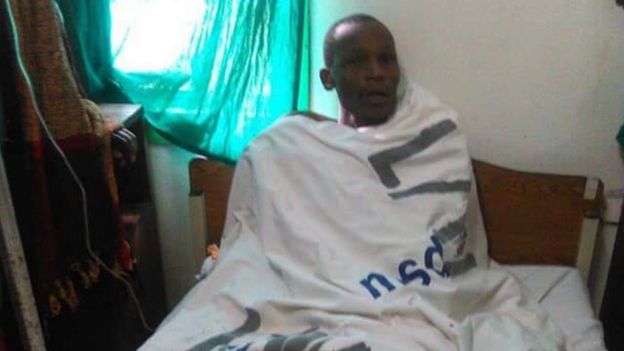 The 11 miners who were first trapped, and a colleague who went to search for them, were still missing, and presumed dead, Justus Kamugisha, the police chief for western Tanzania's Kahama district, told the BBC.
The rescued miners were trapped some 100m (300 ft) underground after a shaft collapsed, the mining ministry said, the AFP news agency reports.
"The miners were very weak," Minister of Energy and Mines spokeswoman Badra Masoud is quoted as saying.
"We survived by eating cockroaches, frogs and other insects as well as drinking dirty water that seeped in from above," rescued miner Chacha Wambura told state-owned television.
He added that "batteries of the torches… ran out and we ended up in a cave that we earlier used as a store for our tools", AFP reports.
Source:BBC