EgyptAir crash: 'Debris found' from flight MS804
Egypt's military and national airline say debris from the crashed EgyptAir flight has been recovered in the Mediterranean.
Flight MS804 was en route from Paris to Cairo with 66 passengers and crew when it vanished early on Thursday.
Egypt's army spokesman said wreckage and passenger belongings were found 290km (180 miles) from Alexandria.
In a statement, President Abdel Fattah al-Sisi spoke of his "utmost sadness and regret" at the crash.
EgyptAir also confirmed the discovery on its Twitter feed.
Greek, Egyptian, French and UK military units have been taking part in a search operation near Greece's Karpathos island.
Greece said radar showed the Airbus A320 had made two sharp turns and dropped more than 25,000ft (7,620m) before plunging into the sea.
Egypt says the plane was more likely to have been brought down by a terrorist act than a technical fault.
Most of the people on board Flight MS804 were from Egypt and France. A Briton was also among the passengers.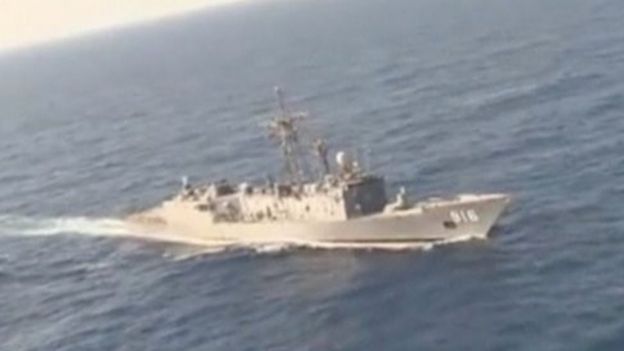 Initial reports late on Thursday, based on Egyptian officials' comments that wreckage had been found, later proved unfounded and were dismissed by Greek officials.
Greece has not yet commented on the latest discovery.