Nairobi's police chief has warned opposition supporters not to take part in Monday's protest in the Kenyan capital "if you value your life".
Japheth Koome said police were prepared to use lethal force if necessary.
Despite the warning, demonstrations have gone ahead in Nairobi and the western city of Kisumu.
The opposition has been protesting on Mondays in recent weeks about the make up of the electoral commission, which it says is biased.
"No demonstration. That's the message. If you have nothing else to do, sleep. It will not be allowed," Mr Koome told the BBC.
"That's why I'm questioning those who have intentions of demonstrating… Don't come, then you start talking about police brutality. Life is dear! Please, if you value your life, don't attempt it that way. You will be dealt with firmly."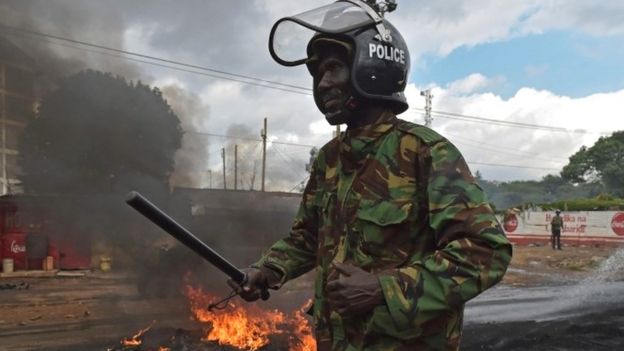 Last month, there were complaints of police brutality as officers were pictured assaulting demonstrators in Nairobi.
The BBC Abdinoor Aden says protesters are on the streets of Nairobi and the situation is calm. However, in Kisumu demonstrators have blocked a main road with burning tyres.
At least three people died after being being shot by police in western Kenya during similar protests last month.
Police said they were acting in self defence.
The opposition Cord alliance wants the current members of the electoral commission to resign ahead of next year's presidential election.
Cord is complaining that they are biased in favour of the governing Jubilee coalition and wants it replaced by a neutral body.
Source: BBC
About Post Author