Nigeria election: Buhari 'ahead' in early counting
Partial results from Nigeria's election give ex-military ruler Muhammadu Buhari more votes than the incumbent, President Goodluck Jonathan.
However, populous states such as Lagos and Rivers are yet to declare.
With just over half of Nigeria's states declared, Gen Buhari's All Progressives Congress (APC) was reported to be ahead by some two million votes.
The counting of votes is due to continue at 10:00 local time (09:00 GMT) on Tuesday.
Nigeria's election commission (Inec) suspended the announcements of results late on Monday night, after giving the results for 18 states and the capital Abuja.
President Jonathan's People's Democratic Party (PDP) gained 6,488,210 votes and Gen Buhari's APC party received 8,520,436 votes.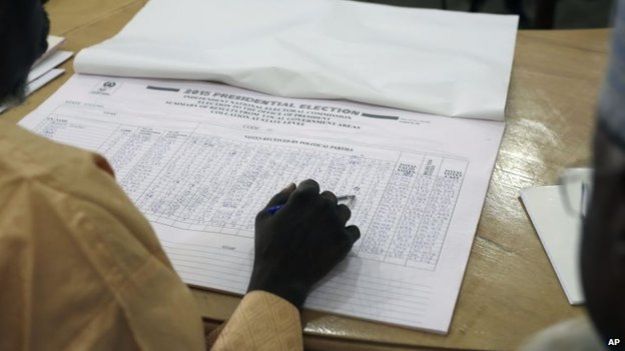 Several key states have yet to declare in the south, where Mr Jonathan, a southerner, enjoys strong support, .
The candidate with the most votes will only avoid a run-off if they gain at least 25% of the votes in two-thirds of Nigeria's 36 states.
According to BBC international observers have broadly praised the conduct of the vote but there has been some concern over possible efforts to rig the outcome during the count.
BBC
About Post Author