Nigerians are going to the polls to elect a president, with incumbent Goodluck Jonathan facing a strong challenge from Muhammadu Buhari.
It is said to be the most closely fought election since independence.
The election was delayed by six weeks to allow the army to recapture territory from militant Islamist group Boko Haram.
The two main presidential candidates have pledged to prevent violence during the election and its aftermath.
Despite reports of delays in some areas, election body spokesman Kayode Idowu told the AFP news agency that polling stations have opened and that "accreditation has started".
Voters need to register first using biometric cards with their fingerprints before they can cast their vote later.
At some polling stations, card readers appear to be working slowly or not at all, reporters on the ground say.
President Jonathan himself needed more than 20 minutes to register in his home village of Otuoke, although his spokesman says his accreditation is now complete.
Gen Buhari registered in his hometown Daura, praised the accreditation system.
"If people are allowed to vote, rigging will actually be impossible under this system," he said.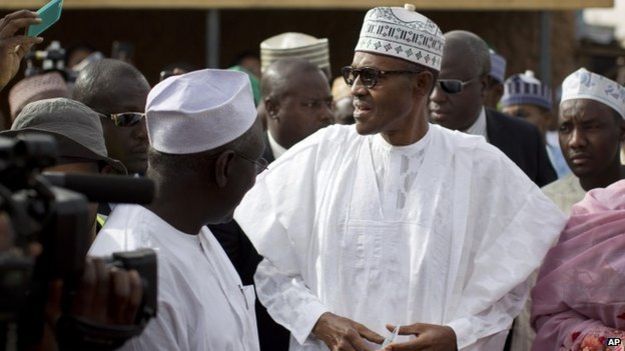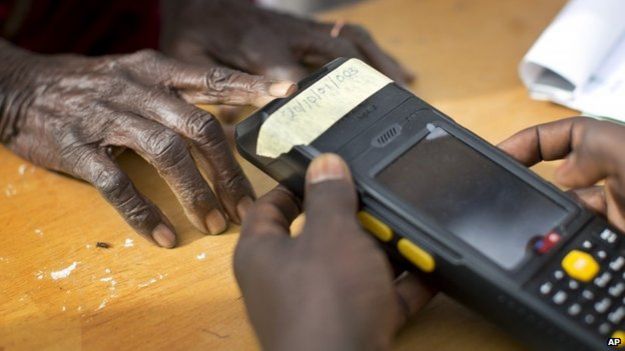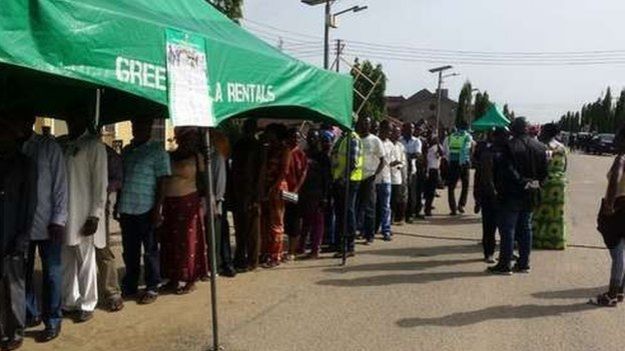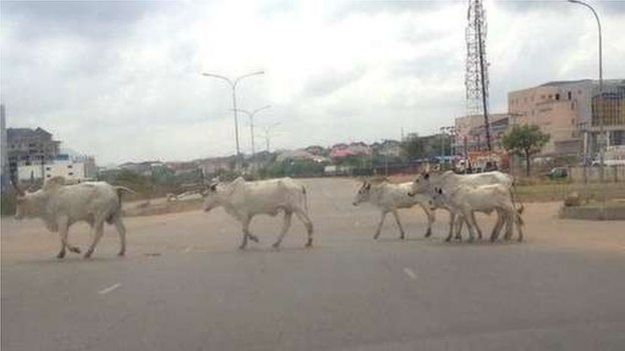 Some polling stations opened late and in the capital Abuja, long queues are forming outside the stations because of problems with the card readers.
Voters will have to be patient and are likely to spend all day to be able to cast their vote, he says.
A polling station in Enugu state in south-eastern Nigeria was hit by an explosion, Nigeria's privately-owned Channels Television reports, without giving any further details.
The People's Democratic Party (PDP) has dominated Nigerian politics since 1999, but the All Progressives Congress (APC) is viewed as a serious challenge.
Some 800 people were killed after the 2011 contest between Mr Jonathan and Gen Buhari, a former military ruler.
Voters in 36 states and the Federal Capital Territory of Abuja – the capital – will also elect members of the house of representatives and the senate.
On Friday, the Nigerian army said it had retaken the town of Gwoza, believed to be the headquarters of Boko Haram, one of the last places still under its control.
BBC
About Post Author