Democratic Republic of Congo (DRC) presidential hopeful Moïse Katumbi has been transferred to another hospital room in South Africa over fears for his safety, IBTimes UK can reveal.
The presidential candidate was flown to on 20 May to Johannesburg in South Africa to receive medical treatment only a day after Congolese authorities issued an arrest warrant for him, accusing him of hiring foreign mercenaries in an alleged plot against the state. He denies the allegations.
Katumbi had been in hospital after police fired tear gas at him and a number of his supporters outside the prosecutor's office in the DRC's second city, Lubumbashi, on 13 May. The former governor of the powerful Katanga province was granted permission to travel after he asked for conditional release covered by a medical certificate, saying he needed appropriate care abroad.
"We have had to move him to another room in the hospital (of the centre of Johannesburg) because there were threats to his security. Threats to his security were the reason why he was transferred to South Africa in the first place," former planning minister Olivier Kamitatu said.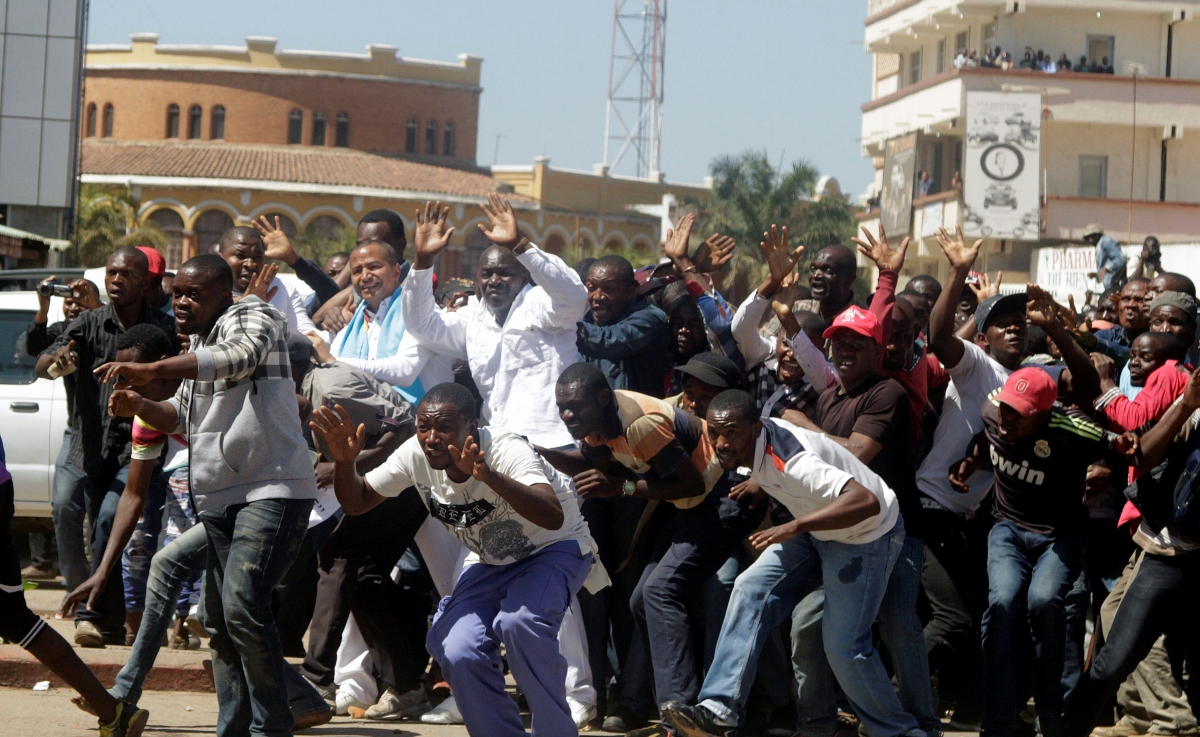 Speaking exclusively to IBTimes UK, the opposition G7 coalition member said Katumbi was "determined, pugnacious and as soon as he is fully recovered, he will continue his political fight – to establish the truth about his innocence with regards to the trumped-up charges and fight to defend democracy".
The political heavyweight and former close backer of President Joseph Kabila was unable to confirmwhether Katumbi will be flown back to the DRC once he is discharged from hospital.
"In any case, he has the will to continue to fight for elections to be held within the constitutionaldeadlines, wherever he feels appropriate, and which ever country his security will be assured, because it is almost a licence to kill that the authorities have issued against him, especially after what we saw in Lubumbashi."
Kamitatu, an adviser to Katumbi, said the candidate's security team are afraid someone, encouraged by the "poisonous political climate", may be encouraged to "do something irreparable".
Presidential elections are due to be held in November 2016, but Kabila has not commented publicly on whether he plans to step down when his second term expires, as he would be required to do by the constitution. On 11 May, the DRC's Constitutional Court declared that under Article 70, Kabila could remain in power beyond the end of his mandate if elections do not go ahead in November.
France, the UK and Belgium may seek EU sanctions against those to blame for "acts of repression", while the US Embassy in Kinshasa last week told IBTimes UK that it is considering imposing sanctions if Kabila does not step down from power once his second full term in office expires in December.
Source: http://www.ibtimes.co.uk/
About Post Author