SALTY COUSINS! Mr. Hyena lured into Ladies trap, starts world war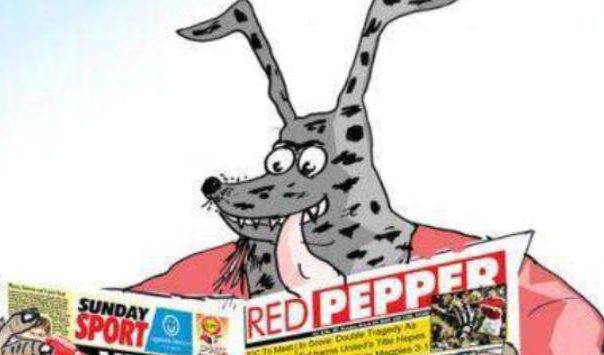 Women are increasingly hitting on men.
If there is one thing that this government has succeeded at an industrial scale, it's women getting balls…er..sorry ,I meant guts.
Very soon, women will take over the courtship role which until now, has been exclusively reserved for men. It's women who are increasingly approaching men for the forbidden fruit, something that was  taboo in our grandparents' days.
Mark you, I don't mean Ugly women…..well they too, but mainly beautiful ones.
At first, I thought it was the kyogero my mother bathed me when I was young, but then, other men started telling me how your sisters, wives and cousins were hitting on them as well.
As if that wasn't enough, women started sending me to connect them to guys they're interested in.
One such woman is my fat sister – in – law hajati Janat. Like you, my wife Sharifah has an inner circle of people she tells her innermost secrets. And one of those people is her big sister Janat.
After I started chewing Sharifah, she started parading me around introducing me to her friends and family. They all welcomed me, but two of her friends and one cousin happened to know about my dirty past. I had used their friends. So they warmed Sharifah telling her, I was a player and a user.
But my wire was too sweet to be given up. According to Sharifah's own words, I am every woman's dream man. By February 2020, she had nabbed me with three chicks and intercepted several calls from baby mamas demanding for child support or horny chicks wanting servicing.
So she started complaining to our friends. "Janat this man is katula kebise buka! He's the flag bearer of womanizers in Uganda if not the whole of Africa and some parts of Europe…….obwenzi bwono buliko ne katunkuma, greens and salads."
As if wanting us to break up, Janat was like, "it's written all over his face." And I said, " in – law, never judge a book by its cover." Only for her to insist that I change my ways.And I lied how that was the old me, but the new me only included three women. Sharifah and her two co-wives.
But like two months later, Janat started behaving differently. She would call at times she was sure I wasn't with her sis or my other wives to say hello, send me texts and videos. "I am bored here," One 2am text read. And I was like,  "manufacture children." Only for her to reply telling me how hajji had handed in the guns.
Another time, she told me how her sister had told her I was very strong in bed. "Really!' I exclaimed not believing Sharifah had done that. "She deceived you." But Janat was like, "you must be…….you are a strong guy. One day we shall exchange I give her – hajji and she lends me you."
On seeing that, I accidentally asked if I would manage her. "Why not? Am I fatter than your brown Munyankole?" Janat asked. A while back her sister had nabbed me with a fat brown Hima.
At first, I thought it was innocent and idle communication so I said, "we shall see." Then their cousin in Butambala lost a wife prompting us to go spend the night over.
It so happened, Sharifah was the heiress to the cousin's mother making Sharifah a very important person in that family. Meaning, she was kept inside the house receiving mourners and what have yous.
At around 10pm, when people were busy criss-crossing the compound, Janat came to the car.
I was chilling chatting on social media and asked if I was bored. "With this phone, I can't be bored."Only for her to ask if I needed anything.
"Am fine," Being my answer only for her to say "well for me, I need something from you."
I replied by turning my asking face towards her. And without even seeking my permission, Janat kissed me the French way.
I felt a cool breeze sweep through my body. I understood why Janat had insisted I drive them over. "This is what she was after!" I thought.
Next she went for my zip. If I was a woman, maybe I would have put up some resistance because it's in their nature, but I am a man who was designed to bonk as many women as possible.
The black serpent spoke volumes, Janat didn't have to be told it loved her. The fat woman impaled herself. "They're going to find us," I bubbled, but my words fell onto deaf ears.
In less than two minutes, I was swimming in so much bongo. Melodies like "sweet love baby sweetheart I love you" were sung for me. I was also surprised by Janat's warmth. The majority of fat women I dance with are cold, but Janat turned out to be warm.
And as luck would have it, I had taken a stamina booster the previous day before drilling an MP's concubine. The stamina booster was fully active blocking my bullets so Janat worked herself crazy with unusual vocals and movements until she reached the Utopia. We switched places and I worked her until I fired bullets.
"You've broken every joint in my body," Janat hissed, laying weakly. "My goodness, bulijo nkuwulira buwulizi naye leero nkwerabiddeko!" Janat went on bubbling.
"It's you that's broken me," I counter accused before saying, "see how you've made my thing."
I grabbed her hand and made her feel the now weak serpent.
Since then, we've been chewing ourselves whenever possible. I wish Janat was Sharifah because she is sexually creative unlike her sister plus she releases money without questions. But Sharifah wants accountability for every penny she gives me.
To fully eat Janat's money, I had to prove, I truly love her and so used the tongue on her. Janat proved and has been giving me whenever I want. But we seem to have one problem : she talks too much.
Half her friends and some family members know about us. Even hajati Mastula, their mother now knows it. The other day, she begged me to leave Janat alone. "Do you want them to kill themselves?" She asked before suggesting I stick to Sharifah. "I don't have a problem with you chewing other women, but avoid Sharifah's friends and sisters."
"But what if Janat can't leave me alone?" I asked before begging my mother – in – law to tell Janat to leave me alone.
It was Janat that kwanad me, so it's her responsibility to stop the affair."
I hope and pray it ends minus causing problems like the ones Mrs. Bogere caused me. Details of that are a story for another time.
Till then, I remain yours truly, Mr. Hyena.
<<<<<<<<<<<<<<<<<<<<<<<<<<<<<<<<<<<<<<<<<
GOT A HOT STORY? CALL/TEXT/WHATSAPP 0777959024 OR EMAIL redpeppertips@gmail.com
About Post Author